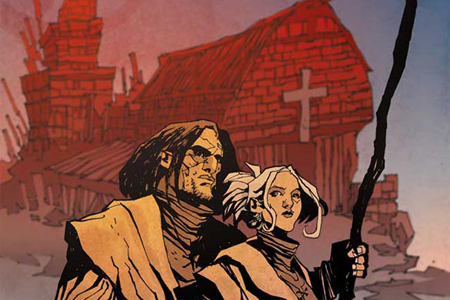 Near Mint Condition
. This is the venue for me to wank to the comic books dropping in a particular week that I'm interested in. It's generally capes heavy, because when I was younger I myself was heavy. As always, you folk are encouraged to share the shit you're checking out this week. Peep the deets at
ComicsList
. It's show and tell without the creepy Uncle and lollipops. Bummer about the lollipops, agreed. ----
Wasteland #33
I first heard about Wasteland a while back, but truth be told I couldn't hunt down a copy. Truth be told even if I could, I was dreadfully far behind in the series and I have a backlog that bulges along leotard-on-a-linebacker levels. So it was doomed. Or so I thought. See the switch! The turn! The happiness! Antony Johnson and Justin Greenwood's post-apocalyptic series is suffering a thankful soft relaunch this week, and it's going to allow me to scurry aboard the title.
Warren Ellis really likes it too
, and that's often enough for me to pledge my full support regardless of where I'm being ferried to. The nodes in my neck begin to burn and churn and cause dizziness if I try and disobey my Ellisian commands. Hit the prior link for a preview. Do it, before my neck hairs begin to sizzle. I must be supplicant. I must be. ----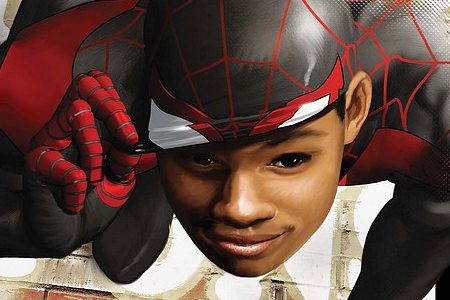 Ultimate Miles Morales Web-Time #6
Brian Michael Bendis continues to prove that perhaps he was cloned. Perhaps those clones suffered some sort of Multiplicity-esque degradation. Despite this rot in his genetic code, the clones continue to mash keys on Avengers: X-Ceptional, Muddy Avengers, Newly Minted Southern Cone Avengers, and the rest of those slam-bang team titles. Bendis proves all this, but on Ultimate Miles Morales he also proves that the original Brian Mikey persists. I've heard people coated in malaise and cheesey-things across the comic shop I frequent that the title is
slow
. Yeah, maybe. It's a Bendis book. I fucking love it. Heartfelt and humorous and Jesus Christ don't worry the action is coming. This month Bendis is being complimented by Chris Samnee,
who after Thor: The Mighty Avenger
deserves slow claps and head nods from all of us. ----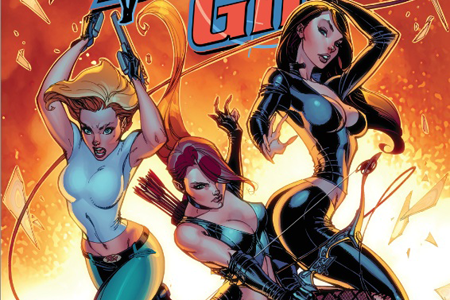 Danger Girl: Revolver #1
What Fresh Hell is this? Danger Girl lives? I can't tell you the amount of awkward boners I roused up while looking at Danger Girl in my bathroom. Shower running, Mom and Dad knocking. I'm taking a shit! Or something! Leave me alone. Ah to be a comic book nerd hitting puberty. Why, it explains just why the industry is clan in tits and asses. 'Cause dudes like me with freshly lit hormonal glands pushing insensible amount of erections into our jeans will snag up anything with cleavage. Don't ever change, Danger Girl. I may just buy this new series and run the show for old time's sake. Or (probably) pass on the title and watch odd, uncomfortable to describe niche fetish porn. The result of probably too many latex-wanks to funny books something like fifteen years ago. That long? Jesus Christ. ----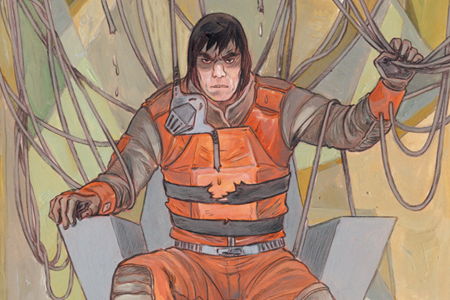 Prophet #21
The title
 of the week for me right here. I've been anticipating the warm gooey feeling of riding Brandon Graham's jock since it was announced he was taking this son of a bitch over. Graham is something of a science-bizarro Unicorn for me. I stumbled across him in reference to
Orc Stain's James Stokoe
(also a thunderous beast of awesomeosity) a couple of years ago and attempted to gobble his work up. Alas, his touted King City existed only in expensive-as-shit trades and single issues. So I
haunted his blog
and waited. Concocted my lures of honeyed sticks and hope he'd take the bait. While he's never gotten back to me, this looks to be his year. He's writing the relaunched Rob Liefeld property, Prophet. Stop laughing. I know it's Liefeld. You don't understand the power of the Graham.
Eat a preview
and shut your fucking month. As well, Image is doing me a solid
and collecting King City
. This is the year, the year of the Brandon Graham mindwarp. Fuck yes. ----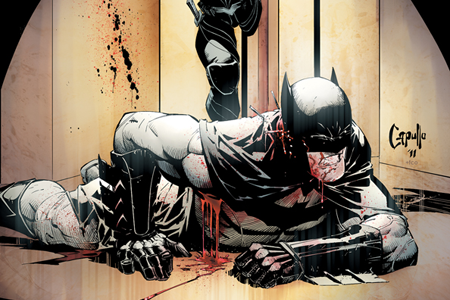 Bruce Wayne Vs. Secret Gotham #5
My interest in the New 52 has dwindled down a few core titles, and Scott Snyder and Greg Capullo's Batman is one of them. Brucey Dearest is running around Gotham trying to hunt down some sort of cult or some shit, and its all terribly interesting in its technological wankery and simplicity. Hmm. Maybe simplicity is a poor word choice. In its clarity and tautness of plot. Yes, yes there we go. Words! Loaded weapons. I must choose the correct artillery lest I vaporize the wrong flesh-thing. So while the hook for some may be
R
obbie Liefeld helming three obviously-fucking-doomed
titles in the New-New 52 starting in May, I'll continue pruning the pull list and appreciating the relaunched titles I do purchase. ----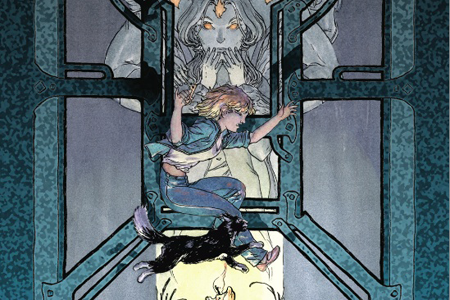 Other Hotness
I'm pretty stoked for whatever issue of
Uncanny X-Force
is dropping this week. Don't you ever change, Remender. Somehow he managed to delve back into the Age of Apocalypse without ruining my childhood or makign it feel like a money grab. Bravo! I know some people have been digging Azzarello's riffage on
Wonder Woman
, and for those there's a spicy new entry. I have nothing against Azzarello,
Spaceman
 is one of my current favorites, but I didn't make a leap into the world of the Amazonian goddess at the latest relaunch. The second issue of
Memorial
 is dropping, a title I pumped up for its first issue. What'd I think of it? Comic shop didn't have it. Such is life in the shrinking funny rag world. I'm sure there are other titles out that are sure to titillate, but that's where you guys and gals come into play. What're you snagging this week? ---- I vomit more of my nonsense over at
Omega Level
.